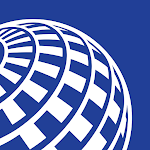 Package:
com.united.mobile.android
Reviews
Brief
United Airlines app offers its users a personalized experience of the traveling schedule. It will also help you plan, examine, and execute any traveling ideas you have had all this time. Unite Airlines application packs a new set of features we are going to mention along the way and keeps most of its amazing, old features that were dearly loved by its users.
United Airlines is a free app that's available for download both on Google and Apple stores. It maintains a rating of 3.9 with more than 50,000 reviews. The negative reviews mostly come from the older version, where a lot of bugs and errors were integrated.
Features
● The redesigned home screen allows you to browse and discover newly developed features. The streamlined header bar will help you discover the most important features of this app. This app also came out with a new, light engine that does not crash or freeze. Enjoy the "My Tips" section where you can find the personalized advice field that is made just for you.
● Travel partner. Check out the real-time updates and book flights. Explore nearby airports, find the best deals for your flights, and compare them to other companies. See the interactive maps which help you watch flight schedules in live motion.
● Search for and book flights. You have the ability to view different flights and book them according to your taste. With the new feature called "award miles", you can purchase flight tickets with accumulated points.
● Gain full authority on reservations. You can change your seats, rearrange assignments, and book new flights from the beginning. You can even cancel some flights using the United Airlines app, but it has to happen before the transaction is completed (this takes around 48 hours.).
● Use the app while traveling. What's even more amazing is that you can use this app to watch movies or TV shows while in the air. You also have access to United Airline's tracking system. This way you can make sure to never lose your baggage again.
Pros
● Simple, user-friendly interface. Using the United Airlines app has never been easier. Enjoy the lightweight engine of the app that never crashes or freezes.
● No more bugs. Truth be told, an old version of this app had a lot of bugs that interfered with the user experience, but nearly all of the bugs were gone when the latest version of United Airlines rolled out.
Cons
● Sometimes you are being recommended expensive flight tickets. However, you have the option of comparing them to other seats, so, not much harm is done.
Conclusion
Overall, the United Airlines app is a great tool to have if you love traveling via Airlines. This app features a lot of built-in settings that will make your life easier. No more digging around the internet to find the best flights, no more expensive tickets, and most importantly, no more lost baggage.
If you are convinced that this is a must-have app for your library, go ahead and click the download button at the top of this page to get started.