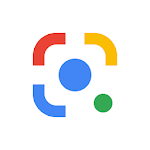 Package:
com.google.ar.lens
Reviews
Update
Transfer text from the paper to your computer – Did you know that now you can transfer texts from paper to your personal computer or a laptop in seconds? Google Lens offers a new feature that helps you take a picture of a handwritten text and send it straight to your computer in seconds. However, in order to do this, your handwriting must be clear and perfect. Another requirement is the latest version of Google Chrome. Please note that both of your devices must be signed into the same Google account.
Discover new word pronunciations – Google Lens offers yet another amazing feature. However, this one is not for copying, rather for pronouncing and translating. Direct your Google Lens to the desired text (or a group of words) you wish to translate and Google Lens will take care of the rest. It will not only translate the chosen words but also pronounce them loudly. Please note that this feature only comes with the latest update, so, if you wish to use this option, be sure to head to Google Store and download the latest version of Google Lens.
Look up objects – Google Lens can not only translate words for you but also help you look up objects with a "similar" feature. Simply direct the camera to a specific object and Google Lens will do the rest. It will feature a lot of pictures that are similar, or even the same, helping you understand quickly what kind of object you are searching for.
Main Features
● Text Scanning & Translating – Google Lens will scan and translate any text that can be picked up by the Lens.
● Different Object Identification – You can simply direct your camera to an object in order to identify it. Be it plants, animals, or a household item.
● Code Scanning – Google Lens implements a new feature that helps you scan and identify QR codes in seconds.
Conclusion
All in all, this is probably the best tool Google has come up with. There are limitless possibilities you can explore with Google Lens. Be it translating different words or identifying animals, this app can do everything for you.
User Reviews
"OMG, this is by far the best product I have ever downloaded from Google. I am an explorer and use this application on a daily basis. Google Lens does not only help me identify different objects, but also look for similar pictures that I can use for my photography."
"I love this app if it can be called an app at all. I am a teacher and Google Lens is my go-to tool when I come across a word I'm unfamiliar with. I have even started to teach my students how to use this amazing app."
"The only downside to this app is that with rare objects it takes a long time to load. I would not call this a con, but it's still inconvenient. Other than that, Google Lens has worked perfectly for me throughout the years. Thank you!"