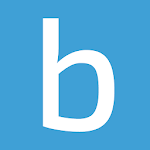 Author:
Immedia Semiconductor
Package:
com.immediasemi.android.blink
Reviews
Blink is a unique system that helps you monitor your home. Its equipment is very easy to set up and get up and running. With this app, you will be able to monitor every corner of your house, get notifications if an object crosses a motion sensor, and watch live-feed from the installed cameras. Blink is useful for homeowners as well as people who are renting out their houses and fear unwanted occurrences to happen.
Brief
Blink system is very affordable and does not require you to have a monthly subscription. This monitoring system only charges for bandwidth used. Blink is cloud-based, meaning you can rewind every recorded video. All of these features create a perfect monitoring system that is Blink. If you cannot afford the expensive equipment and the huge monitoring costs, Blink is the way to go.
Blink has a free app that is available for download both on Android and iOS systems. The Android version maintains a regular 3.5 rating and is reviewed by more than 14,000 users. Truth be told, this app is not that popular in the monitoring category, but it's certainly the cheapest. If you can afford to spend a few extra dollars per month, it's worth giving a shot.
Features
● Live camera feed. Watch every corner of your home straight from your phone without having the need to move around. This is the most popular feature that makes Blink an outstanding home monitor unit.
● Rewind videos. If something happens and you don't catch it live, there is always a rewind option. Simply log into your account, choose a video you wish to rewind and that's it. This is the only thing Blink charges for – cloud-based storage.
● Motion sensors. Other than video rewinding, blink also offers a high-functioning sensor motion system. Truth be told, it can sometimes be annoying (like when an apple falls on the ground, etc.), but mostly the sensors operate pretty precisely.
Pros
● Easy to use. Let's forget the equipment and enjoy the easy controls of the app. You can watch, rewind and examine every video straight from your phone (as well as a desktop computer). No need to call Blink's staff in order to get informed about the events that took place in your home.
● Almost free. As we already said, with a blink, you are only paying for the cloud storage bandwidth. Other than that, there are no hidden costs or in-app purchases.
Cons
● False alarms when an object enters the motion sensor area. Even though this cannot be considered a con, it's still annoying and requires shutting off quite often.
Conclusion
All in all, Blink is an awesome app for monitoring different parts of your house. Watch the events take place live or rewind the whole video in order to get a better look.
If you wish to download this app, scroll to the top of the page and click the download button in order to get started.