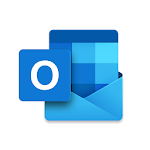 Author:
Microsoft Corporation
Package:
com.microsoft.office.outlook
Reviews
Microsoft Outlook is an application that allows you to access your emails, calendars, or accounts with a few taps. All of these features are included in one app, meaning you won't have to multitask in order to view different emails or documents at once.
Microsoft Outlook will give you the best email experience you have ever had. This app is smooth, quick, and works much faster than its' competitors. Sign up now and enjoy an ad-free user experience.
Microsoft Outlook is completely free and is available for download on both Google Play Store and this page. It maintains a high rating of 4.4 with more than 5 million ratings. Judging from the reviews, it is safe to say that Microsoft Outlook is one of the best mailing apps available on the market.
Main features
● Inbox management. You can access all of your emails delivered into your inbox and sort them according to your needs. Microsoft Outlook does not limit the number of emails and is in perfect sync with your mail provider, be it Gmail, Yahoo, or Hotmail.
● Managing files and documents. Another great future that lets you organize everything starting from emails and documents to files and media.
● Calendar access. You might think you don't need this feature. I mean, who needs a calendar in today's world? Nevertheless, Microsoft Outlooks a convenient use of calendars and is integrated into its interface. Who knows when you might need to know what day it is.
● Works with Excel, Word, and PowerPoint. Microsoft Outlook is in perfect sync with these apps. You can download and open word files straight from the app, edit Excel schedules, or make PowerPoint presentations. You don't need to open each app separately in order to sync with Outlook, these apps are already included.
● Gmail, Yahoo, Outlook, and different email providers' support. Let's say you are a Gmail user and don't want to switch to another provider. No worries, the Microsoft Outlook app can be synced with almost any email company, meaning, you will not have to create different accounts in order to use Microsoft outlook.
Pros
● Quick and precise – Microsoft Outlook is known for its lightning speed. Open, read, and edit emails in just a few seconds.
● New design – We all know what Outlook looked like a few years ago. Sure, it was not a good sight, but it got the job done pretty well. But, Microsoft came out with a completely new interface design which was included in the last update.
● Completely free to use – I know it's kind of hard to believe that an app like this can be downloaded for free. It packs a whole bunch of amazing features and the basic version does not cost anything.
Cons
● Slow emails – Sometimes, the emails take a long time to reach their destination, which usually happens to be the inbox.
Conclusion
Overall, Microsoft Outlook is a handy tool for those who use email and Microsoft services a lot. Trust us, it will simplify the working process and make it that much easier. Click the download button on this page in order to get started.