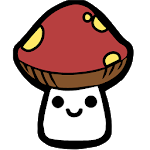 Category:
Personalization
Package:
com.digitalcosmos.shimeji
Reviews
Update
The highly-rated anime series Boku No Hero Academia does not feature some of its characters on Shimeji. These include Bakugo, Aizawa, Midorya, Shimura, Takami, and Yagi.
The app is only available in English and can be used by Android users.
Shimeji is a free app that is rated 4.6 on Google Play Store with more than 100,000 user ratings. Judging from the reviews, most of its users are enjoying the fun stickers on a daily basis.
Brief
Shimeji was originally developed to be a Desktop application that featured cute and adorable anime character icons. Each one of these icons has specific characteristics and functions. They can climb on your desktop or mobile phone screen, talk, jump, crawl, etc.
If you are a busy person and spend lots of time in front of the computer, it's a good idea to have this application in order to refresh your mood. You can customize your screen according to Shimeji settings. Granted, not everyone likes small anime creatures crawling up and down the screen, but it's safe to say that this app is universally loved by nearly all of its users.
Main Features
● Customizable Desktop assistant which helps you choose from numerous different stickers. Another great thing about Shimeji is that there is no similar app on the market. So, if you want to let anime characters climb all over your screen, give Shimeji a try.
● This feature is available for Google Chrome on both Desktop computers and mobile phones. Cute, tiny character options are not limited to desktop only. Install the chrome extension on your mobile and have fun while staying focused on your screen.
● Windows support. Sadly, there are no other systems supported by Shimeji, yet. If you wish to download this app on a desktop computer, you have to install Windows in order to access its features.
Pros
● Facebook, Google, Pinterest, Twitter, it does not matter which website you are browsing, tiny characters will still pop up and offer to play with you.
● Additional characters. Given, there is a large database of anime characters inside the Shimeji app, but you can also get different icons from previous updates and libraries.
● You can choose one favorite character and enjoy its unique tendencies. Stay focused on your work while playing with a specific icon between the breaks.
Cons
● If you allow a lot of characters to pop up, sometimes it might get annoying.
Conclusion
If you are a very busy person who cannot relax during the day, Shimeji is an app that's been developed solely for you. Playing around with cute anime icons is a good way of relaxing and unwinding from work. Hop on to the play store to check out the app functions.
As far as downloading goes, we are always trying to offer the latest versions of all apps and Shimeji is not an exception. Go ahead and click the download link located at the top of this page and get started.