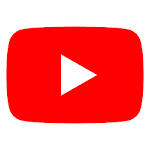 Category:
Video Players & Editors
Package:
com.google.android.youtube
Reviews
Update
Youtube announced a unique feature called "Shorts". The shorts are short-cut videos that last up to 15 seconds. This is done so Youtube could fill the void left by TikTok and is bound to be a popular one.However, shorts will only be provided to Indian users.
There has been another unique feature created, which is called chapter information. By using this feature, the users can add medium-sized descriptions to their videos, making it look like Facebook posts. I don't think Youtube wanted it this way, but the similarity is obvious.
Brief
The main Youtube app is remodeled for all devices, including Android, iOS, and Windows phones. Youtube is the largest video streaming website, getting millions of hits and billions of video views every day.Users have the ability to subscribe to certain channels in order to get video updates as long as the content comes out.
Features
Remodeled design: Youtube fixed all the bugs and errors over the years and is now presenting a final product, which, of course, looks ideal.
Very fast and smooth: This is Youtube we're talking about. It has the largest server-based after Google and transfers hundreds of terabytes of data every second.
Well-designed social media sharing options: This is no surprise. Each and every one of us has used it at one point. After clicking the share button on a given Youtube video, you are given a choice to share it on different social media platforms like Facebook, Twitter, Email, or even Text Message.
Optimized Search: Did you know that Youtube has the largest search engine after Google? Not Yahoo, not Bing, not Duckduckgo, but Youtube! Youtube has recently optimized their search engine and made it so only relevant and quality results take top places.
Did you know?
Almost 6 billions of hours of content/video is being watched on Youtube each month.
More than a billion users visit Youtube each month, according to research statistics.
The largest/longest video on Youtube lasts 572 hours. Crazy, right?!
Back in October 2006, Youtube was acquired by Google for 1.7 billion dollars.
Pros
The file size is not limited - Youtube gives you access to upload a file of any size and quality.
Ads are customized - Almost every ad on Youtube is relevant and customized for a user-friendly experience.
Recommendations - Youtube has managed to build a perfect suggestion feature for its users.
Chromecast integration - Needless to say, Chromecast can also be used on Youtube.
Cons
Too many ads. Lately, users have been complaining about a huge amount of ads on Youtube. I must admit, they are right. There's one ad before the video, another during the streaming, and the final one (or two) at the end.
Videos cannot be downloaded - Surely, we all know that Youtube does not have a "Download" button.
Conclusion
To put it simply, Youtube is the largest, most powerful music and video streaming platform in the world. It has no competitors for now and will probably stay like this for decades, or even forever.